Unfortunately, the ice speedway world championship in Heerenveen, the Netherlands, was canceled in April 2020. The 2020 World Championship has ended prematurely.
The calendar is not yet known, but we will be back in 2021.
See ya in 2021.
Ice Speedway
Keep up to date with all the news about the Ice Speedway World Championship in The Netherlands and the ice racing sport in general.

Here you will find all results, the current standings, background information and useful information about Ice Speedway events, including the upcoming World Championship event in Heerenveen.

You can also order tickets here for the 5th (final) finals of the 2020 world championship and the international race for the Roelof Thijs Cup in Heerenveen.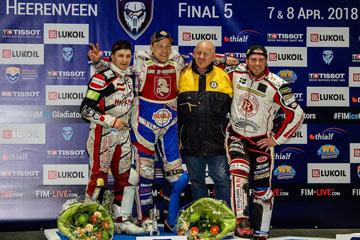 International Roelof Thijs Cup
Friday April 3, 2020
Start 6.30 p.m. with riders presentation
The ice stadium
More information in and around the stadium
Exiting, Action & Sensation
The most spectacular motorsport
ADDRESS THIALF ICE STADIUM
Pim Mulierlaan 1
NL 8443 DA Heerenveen
The Netherlands